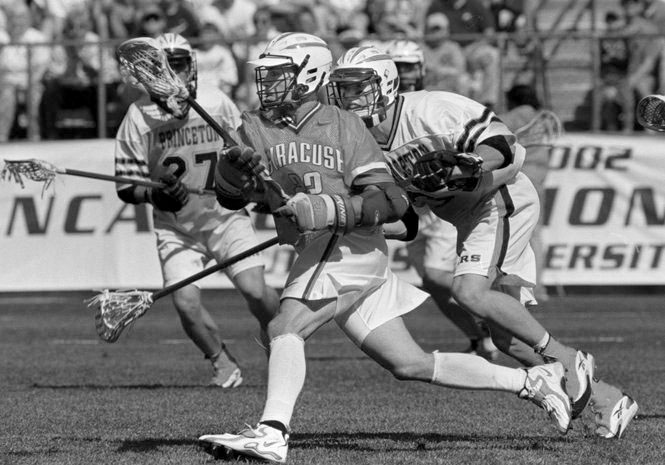 Every sport has its "greatest player of all time." Basketball has Michael Jordan. Hockey has Wayne Gretzky. Golf has Jack Nicklaus. In American Lacrosse, that player is Casey Powell. Currently with the Florida Launch of Major League Lacrosse, Casey will retire as an active player at the end of the 2016 season, ending a spectacular playing career. Going into his final season, Casey is the most prolific scorer in MLL history with 504 points in 12 seasons. His 257 goals rank fourth all-time and his 243 assists rank second. In 2003, he scored 70 points in a single season, breaking his own record from the previous season by two points. Today, they are still the third and fourth best season totals in MLL history.
His pro career follows a stellar college career at Syracuse University, during which he was named a 1st Team All American from 1996 to 1998. His last two seasons at Syracuse, Casey received the Lt. Raymond Enners Award as the Division I Most Outstanding Player. Casey has also dedicated himself to promoting the sport of lacrosse throughout the United States and the world. In 2014, he started Casey Powell's World Lacrosse Foundation. Its mission is to unify and support lacrosse enthusiasts, players, coaches, organizers and parents.
In 2016, Casey and the CPWLF, in partnership with Big Ant Studios, released Casey Powell Lacrosse 16, a video game that puts all of the excitement, passion and athleticism of this beautiful sport in your hands. The game is available for PlayStation 4, Xbox One and Steam!