Major League Lacrosse Career
To assess Casey Powell's professional Major League Lacrosse Career is to start at the top. He has been in the Major Lacrosse League since its inception in 2001. As of the start of the 2016 season, he is the league's Career Scoring leader with a total of 504 points. Casey is 4th on the All Time Goal Scoring list with 257 behind John Grant Jr., Kevin Leveille and Tim Goettelmann. He is 2nd on the All Time Assist list with 243, behind only Ryan Boyle with 272. He is the all-time leader in MLL Playoff Points with 40. The unofficial "King of the Hill" scoring title of professional outdoor lacrosse is Casey Powell's to lose.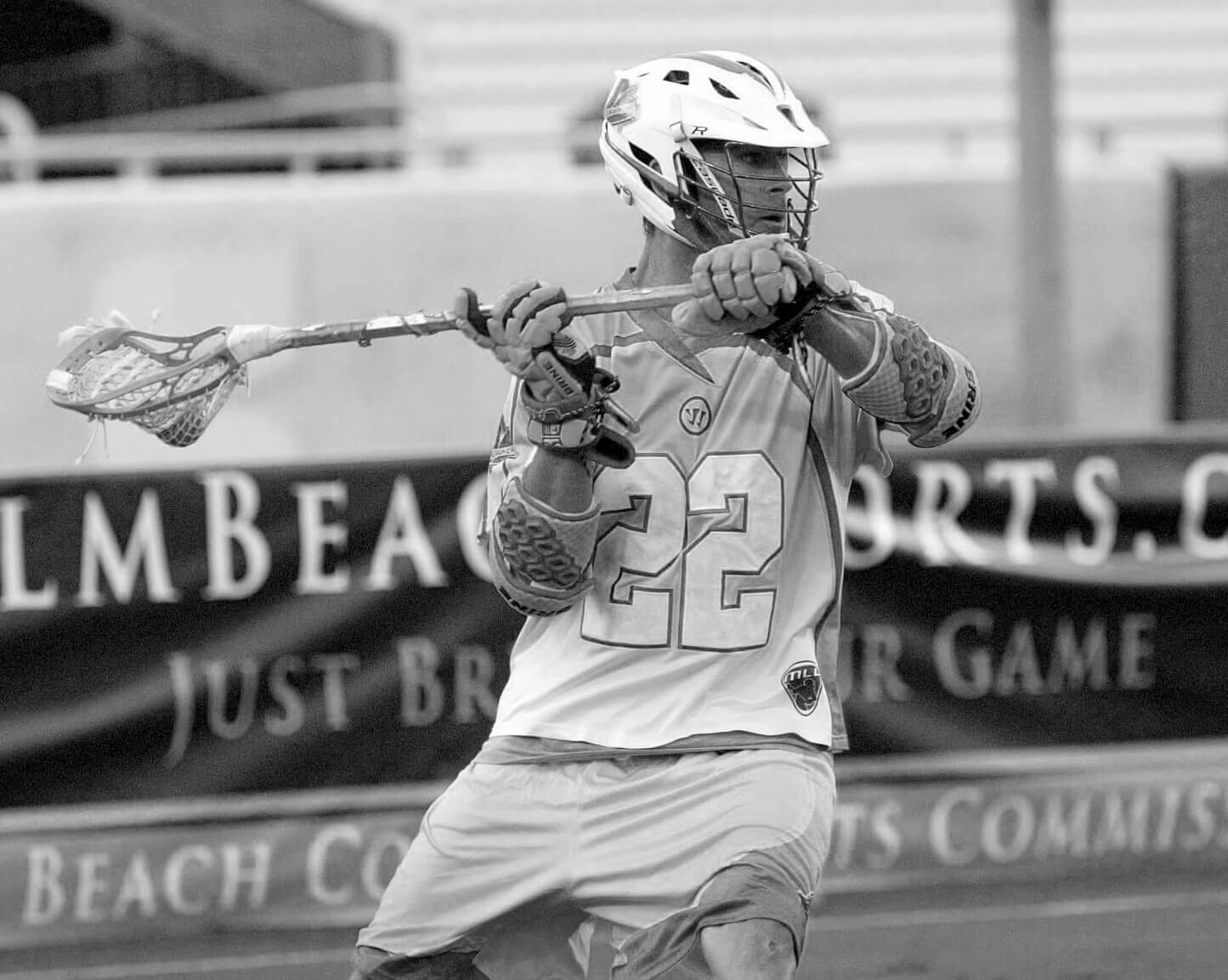 Casey has played for the Long Island Lizards, Rochester Rattlers, Hamilton Nationals, Chesapeake Bayhawks and Florida Launch. As a league pioneer he led the Lizards to the first-ever MLL Championship in 2001 and then a second in 2003 earning league All Star accolades the whole way. Four years later Casey finished the 2007 season with the Rochester Rattlers tied with Mark Millon for career points at 305 and he was named MLL's Offensive Player of the Year for the first time.
In 2009 Major League Lacrosse announced a 10th Anniversary Team that assembled the most formidable lacrosse squad the sport has ever seen. Anchoring the defense was All World goalie Brian Dougherty. The long pole defenders were Brodie Merrill, Nicky Polanco and Lee Zink. The attack consisted of Jesse Hubbard, Kevin Leveille and John Grant Jr. The midfield had one Princeton Tiger and two 22's from Syracuse. Josh Sims, Gary Gait, and Casey Powell. everyone thought – was as lethal a trio as had ever taken the field.
Casey's tenure with the Florida Launch has been extremely fruitful, even as the league super star approaches 40. He led the Launch in their teams inaugural season – 2014 with 30 goals and 33 assists for a total of 66 points en route to being named 2014 MLL MVP. The icing on the cake was his 2nd Offensive Player of the Year Award in 2014 that he is using to motivate the Launch toward a championship in the 2016 season. With plans to make it his last, Casey Powell is hoping to lead the Launch to a league championship in 2016.