When I think of everything the sport of lacrosse has taught me, it always makes me pause and reflect. I picked up a lacrosse stick for the first time when I was about ten years old because it looked like a fun sport and the older guys in the neighborhood seemed so cool when they wore their jerseys around the neighborhood. I had no idea that picking up that stick would play such an important role in my life.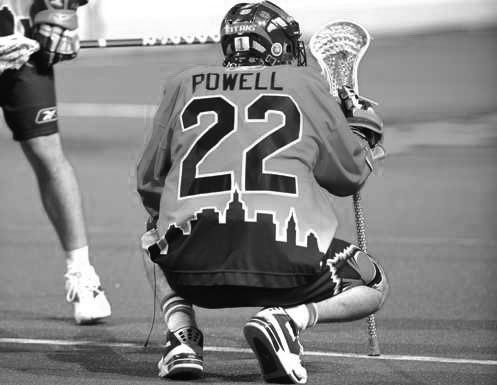 Lacrosse taught me so much. I realized quickly that I had an opportunity to be very successful in the sport, but that it wouldn't be easy. I knew I had to work… hard! As I got older I figured out that, if I was going to be truly successful, I had to take care of my body. I learned how to stay in shape and, with hard work and discipline, I got stronger and faster.
Finally, I learned that no matter how hard I pushed myself physically, no matter how fast or strong I got, all I was doing was developing the tool. While lacrosse is a game of speed, strength and agility, it's also a game of skill and strategy. I had to become a serious student of the game and learn how to use that tool I was working so hard to make stronger and faster.
As my playing career comes to a close and I start to explore new opportunities, I have no doubt that the values instilled in me over the last 25 years will continue to serve me well and lead to success in a variety of new ventures. And I truly wish every kid who's just starting out in the world could learn what I've learned and not only reach their potential, but enjoy the journey while it's happening.
My mission: "To help people learn about the beautiful sport of lacrosse and understand how it positively impacts athletes, coaches, parents and fans and provides a lifetime of enjoyment." — Casey Powell