Master Your Lacrosse Skills
Take control of your lacrosse game with the most comprehensive training available anywhere.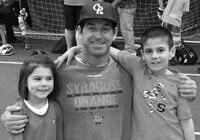 Learn from the best in Lacrosse at our Training Camps, Clinics, Events, and Tournaments.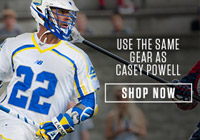 Shop for the best sticks, protective, footwear and apparel in the game.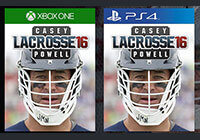 You think you've got game? Casey Powell Lacrosse '16 video game on PS4, Xbox One, PC and Steam.
CP Signature Training Products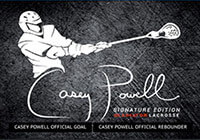 I teamed up with Gladiator Lacrosse to make the most durable, high quality training products on the market.
I have dedicated most of my life to the game of lacrosse. It's a game that has inspired me to push myself. Encouraged me to persevere in the most difficult times. Helped make me who I am today. There are no shortcuts in lacrosse.
To be great you have to use every part of your body. You need strong legs that can run endlessly. You need powerful arms and shoulders to pass and shoot. You need a strong back to absorb the physical nature of the game. Most important, you need to use your brain to make smart decisions quickly and strategically. And you need heart. Because that's where courage comes from.
As you explore my website, please know that I have put everything I am into making sure it reflects my core values – intellect, courage, strength, compassion and spirit.
" I fear not the man who has practiced 10,000 kicks once, but I fear the man who has practiced one kick 10,000 times "